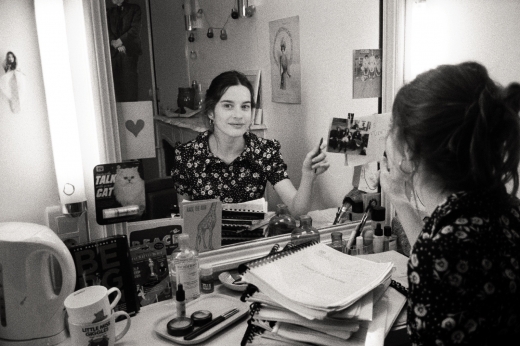 "Sorry, I'm switching off all the ends of my sentences, it's a disaster … When I'm on stage, it's not the same, I promise !"
Rebecca Marder is so touching. Her grace, her beauty, her spontaneity and her strength, too. She's the youngest pensionnaire of La Comédie-Française. To her mind, it was almost impossible, like a waking dream : the rehearsals with important actors, the overwhelming feeling of being so over the moon that it's almost mystical when walking about the corridors full of history …
Needless to say, theatre is something that passionates her since her youngest years. She was a member of a Parisian choir when a casting director notices her and makes her take her first steps at the cinema. Oh, did we mention ? She was only ten years old at this moment. From this moment on, projects come one after another : theatre classes at the conservatoire give her year its tempo. And her school holidays ? They're spent on cinema sets. When grown-ups ask her what she wants to do when she's older, she answers "Actress !".
But always with something else, just in case : by turns, Rebecca wants to become actress-butcher, actress-florist, actress-stylist … Until she starts her hypokhâgne year and then becomes a student of the Théâtre National de Strasbourg school, where she finally fully dedicates herself to theatre.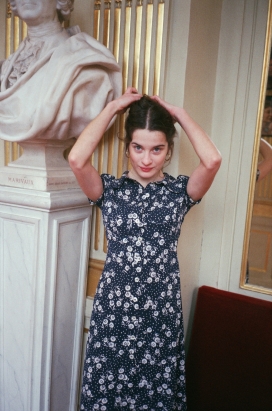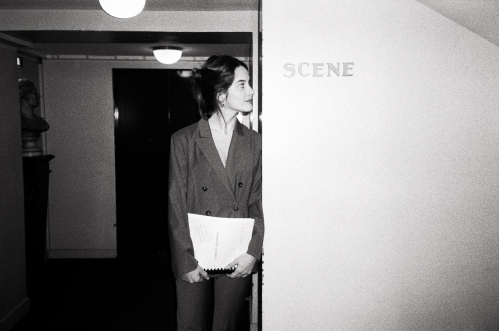 She confesses that the rhythm at la Comédie-Française is indeed pretty intense : "sometimes, we can play up to three different characters in all the three different theatres of the Comédie-Française. It's almost an athlete's work, in a big institution as precise as regular as clockwork…" But the scene, surprisingly, isn't wearing her out. On the contrary : it makes her stronger. Embodying characters, textes, other lives than her own sends her into transports of joy. "It feels like some kind of trance, really, it's ecstatic".
What she loves so much about theatre is this osmosis that appears between her and the other actors, of course, but also with the public. Unknown people who decided to take a moment in the middle of the frenzy of their day when they never have time for anything to just consecrate two hours to the beauty of words. "It moves me. Time changes completely when you're in the theatre."
When asked about her favourite authors, Rebecca starts with Beckett and Tchekhov. To her eyes, they perfectly grasped what the human soul is about. Then, haphazardly, other names show up : Shakespeare, Thomas Bernhard, Peter Handke, Cocteau, Heiner Müller, Sarah Kane, Molière, Jean-Luc Lagarce, Artaud, Racine … Whose own language, once mastered, "opens the doors to a parallel universe made of poetry."
Because Rebecca doesn't only bring texts into life : she also reads a lot of them. Sometimes, she also likes to rewrite them in order to memorise them. "When I want to learn a text, I start reciting it everywhere : when I'm walking in the street, on my bike, in the subway … I also like to write it myself, as if I were the author inventing it for the first time."
What she prefers is literally living the words.
"I like to rewrite the texts myself, as if I were the author inventing it for the first time."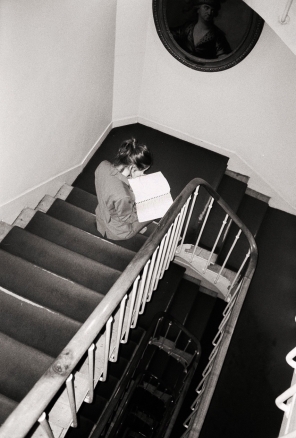 Rather than jealousy, Rebecca is more about admiration. When she talks about Rouje, for instance, her face lights up.
"I'm so in love with the spirit of the brand. To my mind, it represents the femininity I'm dying to embody one day. It's about sensuality -but never in a coarse way-, about finesse, about a breezy style that I love. When I wear Rouje, I feel like I'm becoming a "real" woman, just like at the theatre with the costumes for a role. Seriously, you don't spend the same kind of day when you're feeling beautiful and confident in your clothes : it changes everything, from your way of walking to your very aura. Unlike now, when I'm talking to you wearing some sweatpants and my pyjama top … With greasy hair, on top of that !"
She laughs. We actually think she's already beautiful looking like this. Radiant, even.
Photographie par Jeanne Damas
Texte par Camille Gross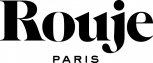 That's why she enjoyed working with Julie Deliquet so much (for Fanny et Alexandre, currently playing salle Richelieu). "She's so inspiring. Both as a director and a woman. I admire her so much. She always creates an infinite yet structured space for freedom when she works with comedians. She loves them truly, and always succeeds in understanding them and pushing them to meet their best selves."
"Women are so crucial for the theatre. It was about time things started to change." She's glad that people finally start feeling free to talk about it, and recognises Eric Ruf's initiatives for being careful about parity at la Comédie-Française. Sorority between actresses is necessary to her.
"If another girl gets a role that I wanted, I'm not going to be jealous. If I'm not chosen for a project, I forget it instantly. I can poisoned by envy when it comes to love, but with cinema or theatre, if something doesn't happen, it's just that it wasn't meant to."